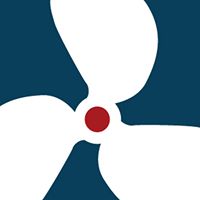 Annual Heritage Day returns to South Thomaston, August 14
SOUTH THOMASTON – "August is a busy month for the Wessaweskeag Historical Society this year and all are welcome to join us!" the historical society said in a statement. After 2 years without celebrating the annual Heritage Day, we are now happy to welcome the public again to share a special day, once a year, which opens the museum and its archives to the public.
The event will take place on Sunday, August 14, from 1 p.m. to 4 p.m. The Mid Coast Community Band will play at 2 p.m. in Keag Park across from the library.
The Society is paying particular attention to Heritage Day this year – the opening of the Little Red Schoolhouse as a museum in itself. The Historical Society has now leased the space from the town of South Thomaston and is in the process of collecting and displaying items that reflect its life as a school for the community. The historical collection continues to grow and many artifacts, diaries, publications, journals and objects recently collected from generous families in the city and during archaeological digs in the Keag have been added to the inventory.
Refreshments will be served and members will be available to answer questions.
The Wessaweskeag Historical Society was founded three decades ago and is a non-profit charitable organization rooted in South Thomaston. It maintains archives and a museum adjoining the city's public library, organizes monthly potlucks and heritage programming accessible to the public. The Society also hosts the annual Heritage Day, sponsors local historic preservation and cooperates with related community organizations. Higher education for local youth is supported by the Society's scholarship program.