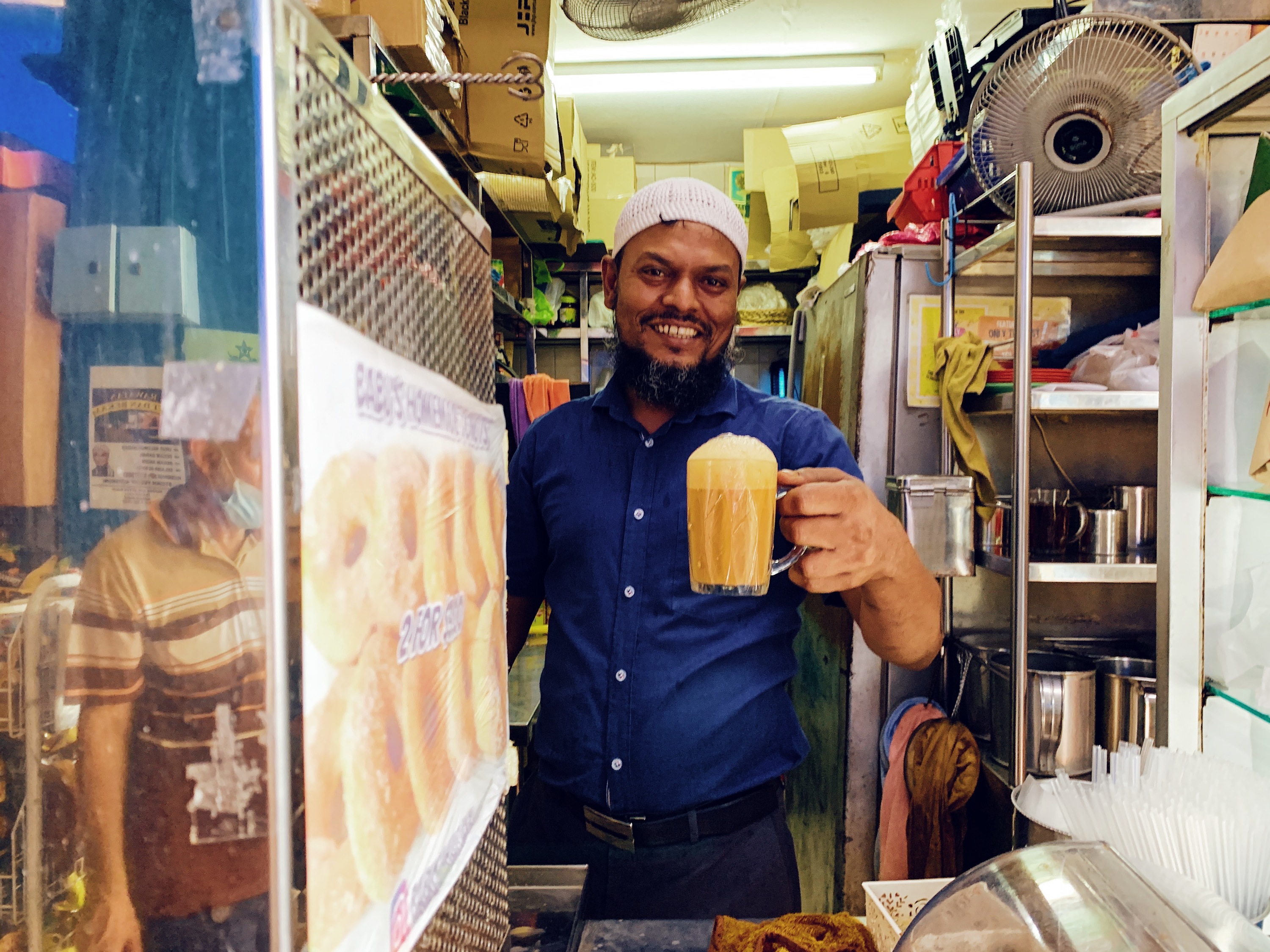 Bhai Sarbat heritage tea stand is online
[ad_1]
Since 1977, Bhai Sarbat has served cups of sparkling and delicious sarbat in an unassuming corner of a row of shops along Bussorah Street. The tea stand is known for its queues that wind almost every night. But you might soon be skipping the lines, as the legendary tea stand in the heart of Kampong Gelam has gone live.
In a video ad on the tea stand's Instagram page, owner Mohammad Asgar is seen doing what he does best – pulling cups of sarbat with absolute finesse and precision. Asgar, who now runs the business, took over and learned the trade from his uncle Kabiruddin. He has since pivoted the business online, first by launching an Instagram account, which now has 1,177 followers. "Quench the thirst of tourists, hipsters, taxi drivers, enthusiasts and artists since the 1950s," reads his biography.
Not like the tea stand needs more publicity. Asgar often sees regulars who have known and loved the booth for decades. In fact, he now brews at least 1,000 cups of tea and coffee a day – mostly sarbat tea.
For the uninitiated, sarbat tea (or teh sarbat), is a type of strong drawn black tea mixed with milk and flavored with ginger. Popular in India, no stand has tea that tastes the same. The recipe is often changed – and the taste depends on the amount of ginger extract added and the tea master's skill in tea.
Delivery comes in 3 liter boxes, which can serve up to 17 cups each. Prices are also affordable, ranging from $ 33 for Teh O, $ 43 for Teh Halia, $ 48 for Teh Masala, and $ 33 for Kopi O. Island-wide delivery costs $ 10. Bhai Sarbat starts taking pre-orders from today and deliveries will be available from July 16.
We don't know about you, but with the rainy weather these days, a sarbat night seems very heartwarming.
READ MORE:
Hawker spotlight series
How to support heritage and elderly street vendors during this time

[ad_2]