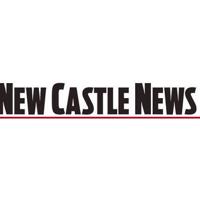 Club Notes: Local Organizations Meet | Lifestyles
[ad_1]
• THE FOUNDATION OF THE ITALIAN AMERICAN HERITAGE OF ELLWOOD CITY met on November 19 at the Ellwood City Area Historical Society. President Barbara Mastropietro opened the meeting. Delores Maietta offered the prayer and led the pledge of allegiance. Founder and advisor Eugène Morabito was recognized.
The results of the President's Advisory Group were read with pending fundraising as the main topic. Councilor Guy Prestia recommended that the group proceed slowly with fundraising. The date, location, presidents and workers for the fundraiser have been established and more information will follow. Secretary Virginia Ottaviani made available the current information regarding the fundraising. Elaina Lindner, Ways and Means President, reminded the group that every member is essential to a successful fundraiser.
Treasurer Kathy Gorzkowski read the money report noting the petty cash. Historian Delores Maietta invited members to consult the family submissions and history notebooks for 2019 and 2020 stored in the meeting room of the History Center. Correspondence Secretary Robin Fischer asked for the names of members who would like to receive a special greeting card from ECIAHF.
President Mastropietro reminded the group to tell a friend, neighbor and relative about the organization. In addition, she asked for a list of suggestions to strengthen the ECIAHF. Gorzkowski and Mastropietro were thanked for the refreshments.
Due to the holidays, the December meeting was canceled. Meetings will resume at 10 a.m. on January 28 at the Ellwood City Area Historical Society. New members are welcome.
• WIMODAUSIS will meet on December 8 in the West Dining Room of the Scottish Rite Cathedral. Beef brisket is on the menu with cheese and crackers before lunch.
A Christmas carol and Christmas ornament exchange are on the program.
Reserve by December 4 by calling and leaving a message at (724) 652-0623. Members on the permanent list need only call to cancel.
[ad_2]