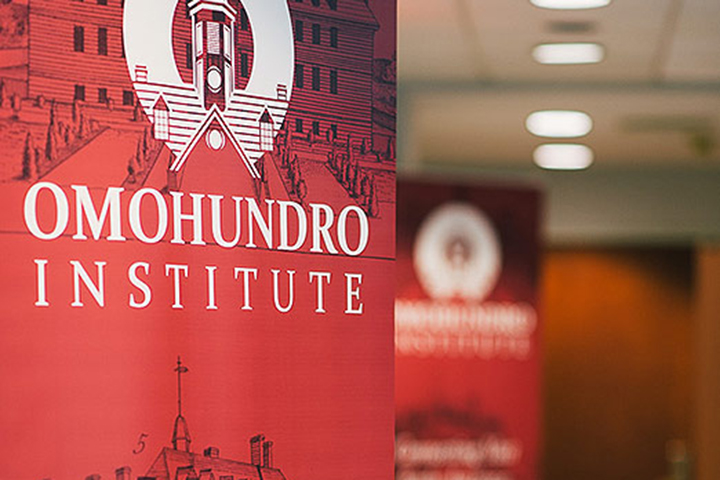 Colonial Williamsburg and W&M renew their partnership with the Omohundro Institute
[ad_1]
by the staff
|

October 8, 2021

Colonial Williamsburg has renewed its commitment to independent academic research by joining William & Mary in financially supporting the Omohundro Institute of Early American History & Culture.
The Omohundro Institute (OI) was established by the two institutions in 1943 and has become the country's leading academic center for historical research on all aspects of early America. The reunion of the three entities restores the financial support and in-kind benefits provided by the Colonial Williamsburg Foundation and positions the three institutions at the center of historical scholarship as the country nears its 250e anniversary in 2026.
"The renewal of our relationship with the Omohundro Institute, in partnership with William & Mary, allows us to significantly expand our relevance and educational reach through this internationally renowned research institution. IO Executive Director Karin Wulf was instrumental in re-establishing the partnership. Through his tireless work to restore this important relationship, we are once again combining our resources to advance scholarship and understanding of our country's formation and its impact on today, â€said Cliff Fleet, President and CEO of the Colonial Williamsburg Foundation. and member of the board of directors of the Omohundro Institute.
One of the first priorities of the partnership is the development of "For 2026", a series of conferences leading to the country's half-fiftieth anniversary. Starting in 2022, five annual meetings will highlight emerging research, connect researchers with each other and with the public, and host important conversations about how and why understanding America's formative past is vital today.
"For 2026 is engaged in a broad and inclusive history of early America that takes into account the diversity of people and experiences of the revolutionary period. Each year will provide forums for important new knowledge about this critical period in academic-to-academic and academic-to-public forums, â€said Karin Wulf, Executive Director of the Omohundro Institute.
Additionally, Colonial Williamsburg supports the high-profile Omohundro Institute podcast Ben Franklin's world. Hosted by OI Digital Projects Editor-in-Chief Liz Covart, the podcast currently features over 310 episodes designed for people who love history and want to learn more about America's past.
The Omohundro Institute consists of 33 staff and was led by Wulf for eight years after a decade as William and Mary Quarterly Book review editor. Wulf is starting a new position as Director and Librarian of the John Carter Brown Library at Brown University on October 15.
During her tenure as Executive Director, Wulf extended the work of the OI to digital humanities projects and scholarships, including collaborations with the Georgian Papers Program, Slavery and Data Preservation Journal (Enslaved.org), Slavevoyages.org, and Banal with the American Antiquarian Society.
The current editor-in-chief of the Omohundro Institute, Catherine Kelly, will serve as interim executive director of the OI while the institute searches for Wulf's successor. An article published on August 4 on the institute's website provides additional information.
"Leading the Omohundro Institute has been a tremendous privilege and I am grateful to leave him ready for even greater achievements,†said Wulf. "The renewal of our relationship with Colonial Williamsburg, coupled with the continued and strong support of William & Mary, will certainly bring many new opportunities for all. I have no doubt that the brilliant Cathy Kelly will begin to realize many of these opportunities when she takes on the role of Interim Executive Director, and that the next Director will find an IO even more ready to take on the challenges of leading academics. and scholarships. of vast primitive America.
The return of Colonial Williamsburg as the OI's primary financial partner underscores its commitment to the OI's mission of supporting and publishing scholars and scholars of the vast primitive America, defined as history and cultures. of the indigenous and immigrant peoples of North America during the colonial, revolutionary and early national periods of the United States and the related histories of Canada, the Caribbean, Latin America, the British Isles, Europe and of Africa until about 1820.
"We welcome this renewed alliance with great enthusiasm,†said William & Mary President Katherine A. Rowe. "Colonial Williamsburg and Omohundro are important university partners. Together, we are in a better position to tell a fuller and more complete story of our nation's history as we approach the 250th anniversary of the Declaration of Independence. Located in this cradle of democracy, we can provide unique insight into the founding of our country – guided by William & Mary's mission to reflect on the lessons of history to meet the challenges of a rapidly changing world.
The partnership agreement between William & Mary and Colonial Williamsburg includes joint funding of a new position that will oversee this initiative and others between the two educational institutions. William & Mary's Ann Marie Stock serves as the presidential liaison for strategic cultural partnerships. In his role, Stock will work closely with Fleet and Rowe and lead projects associated with the Omohundro Institute and the Williamsburg Bray School initiative, among other joint ventures and projects.
"This expanded partnership offers tremendous potential,†said Stock. "By coming together in new ways, we will leverage our unique resources to explore the history of our community, the Commonwealth and our nation – and we will do so with a wonderful array of combined tools.
"When like-minded institutions work together towards a common goal, the potential is extraordinary. I feel privileged to support President Rowe and President Fleet in this visionary endeavor and I am already collaborating to imagine the bridges we will build to connect with each other and with individuals, organizations and communities yet to be identified with. worldwide. "
Stock and its staff will reside in offices provided by Colonial Williamsburg in historic Travis House, which was built by a member of the Maison des Bourgeois and is located at the northeast corner of Francis and Henry streets. The new W&M Bray school laboratory will also be located in this structure, in close proximity to the William & Mary faculty and students who will research the history and heritage of the school.
This press release was produced in coordination with Colonial Williamsburg and Omohundro Institute.
[ad_2]