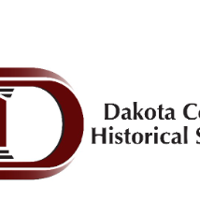 Dakota County Historical Society Seeks New Members For Its Board Of Trustees | New
The Dakota County Historical Society (DCHS) is seeking new members for its Board of Trustees for the 2022 calendar year.
Interested community members can contact the Lawshe Museum at 651-552-7548 to ask questions, or they can complete a Council Expression of Interest through the DCHS website at www.dakotahistory.org/volunteer.
Interested parties must submit an expression of interest form by Friday, December 17.
The DCHS Board of Directors is made up of volunteers who play a vital role in setting organizational policy and help preserve, interpret and promote the history of Dakota County.
Each board member serves a two-year term and can serve a maximum of three consecutive terms for the organization.
As a 501 (c) (3) nonprofit, DCHS helps make Dakota County history available and accessible to everyone.
"This is an exciting time for DCHS as we have established relationships with Dakota County and the communities of South St. Paul, Hastings and Mendota, where our sites are located," said Matt Carter, Executive Director of DCHS.
"In 2022, DCHS is gearing up for ADA upgrades and improvements at the Lawshe Museum with new exhibits slated to open over the next three years.
Other partnerships we hope to build on to bring history to life include the Minnesota Historical Society, the Dakota City Heritage Village, and other strategic partners.