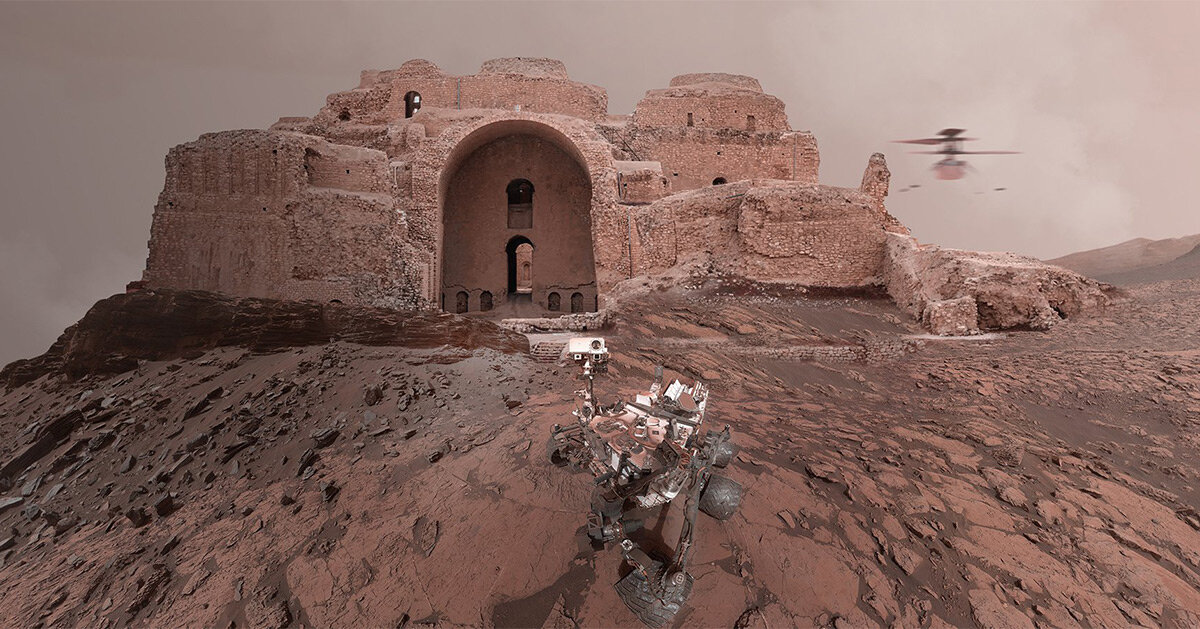 "Extraterrestrial" of mohammad hassan namdari imagines an ancient iranian heritage on mars
Iranian heritage on mars
mohammad hassan namdari presents "extraterrestrial", an artistic project which brings together the precious achievements of Iranian architecture at March. the collection features different ancient Iranian structures with the red planet as a background, revealing a visual oxymoron that surprises the viewer. linking the past and the future together, the project discusses concepts such as history and legacy, while questioning the potential of human life and identity.
ardashir palace, firouzabad, fars province, iran
all images are courtesy of mohammad hassan namdari
past, future, legacy and unity
the alien series tries to put some of the treasured achievements of Iranian architecture into the photos taken since March by NASA's Perseverance rover to challenge our analysts' minds. "What will be the origin of the future identity of the human being?" Earth? maybe.' mentions mohammad hassan namdari. "Man will seek his future as much as he has sought his past, and these two elements are common to the unity of nations. the architect adds.
through this project, namdari hopes that viewers observe both the past and the future as precious heirlooms and will feel connected. "As the past connects us, the future will be our common denominator that will show the people of the future the result of today's achievements, and we will all be a part of history." he says.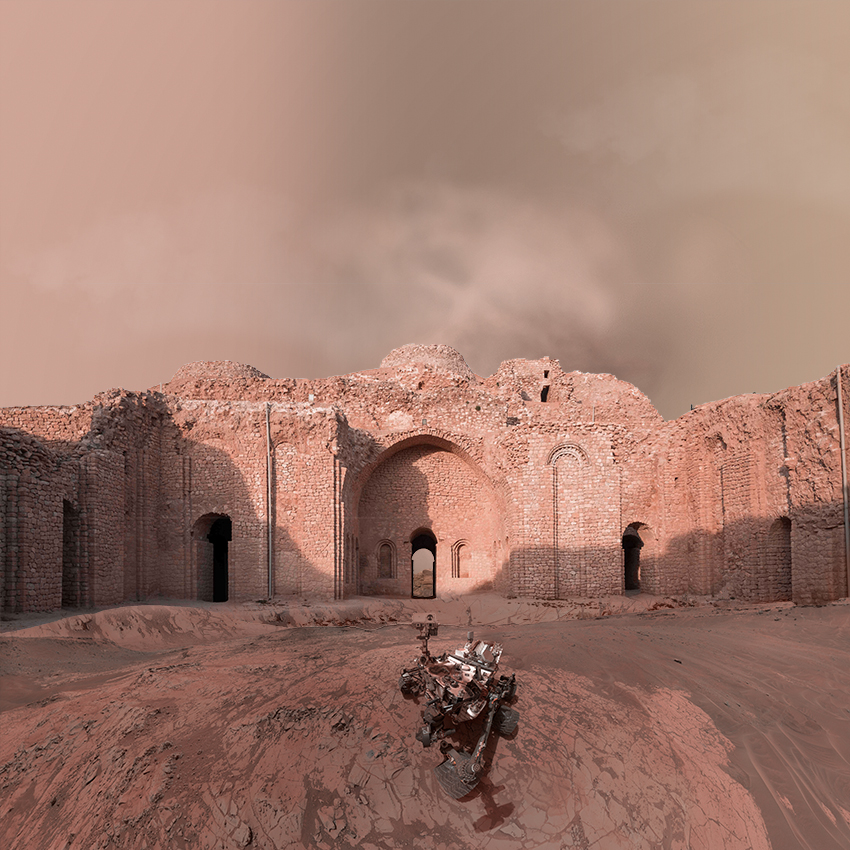 ardashir palace, firouzabad, fars province, iran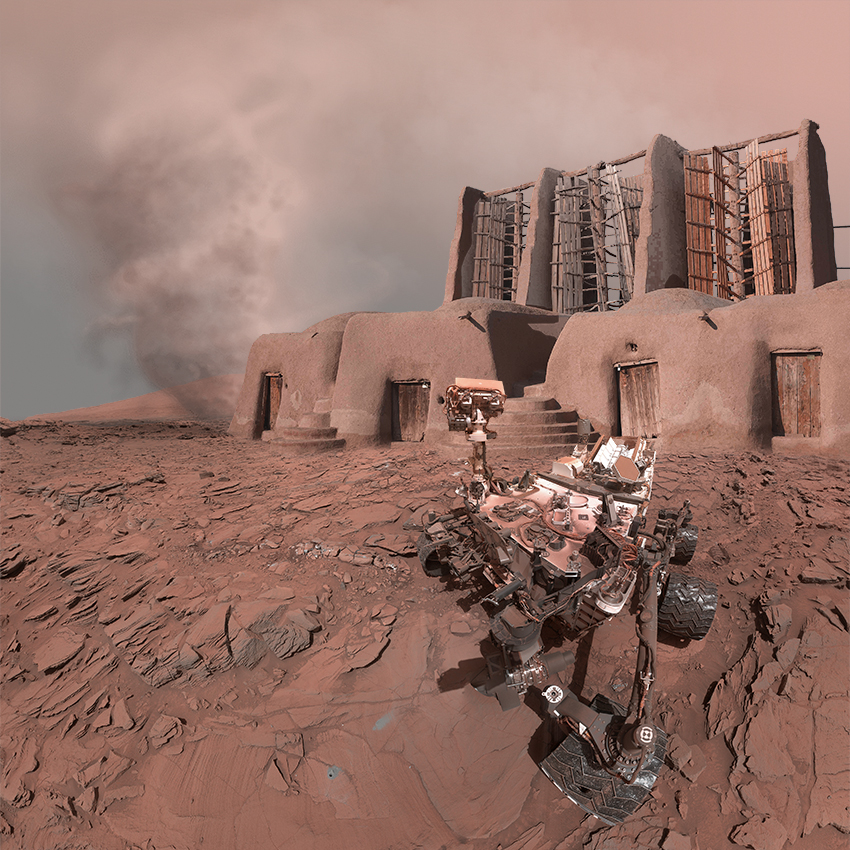 ancient windmills of nashtifan, razavi khorasan province, iran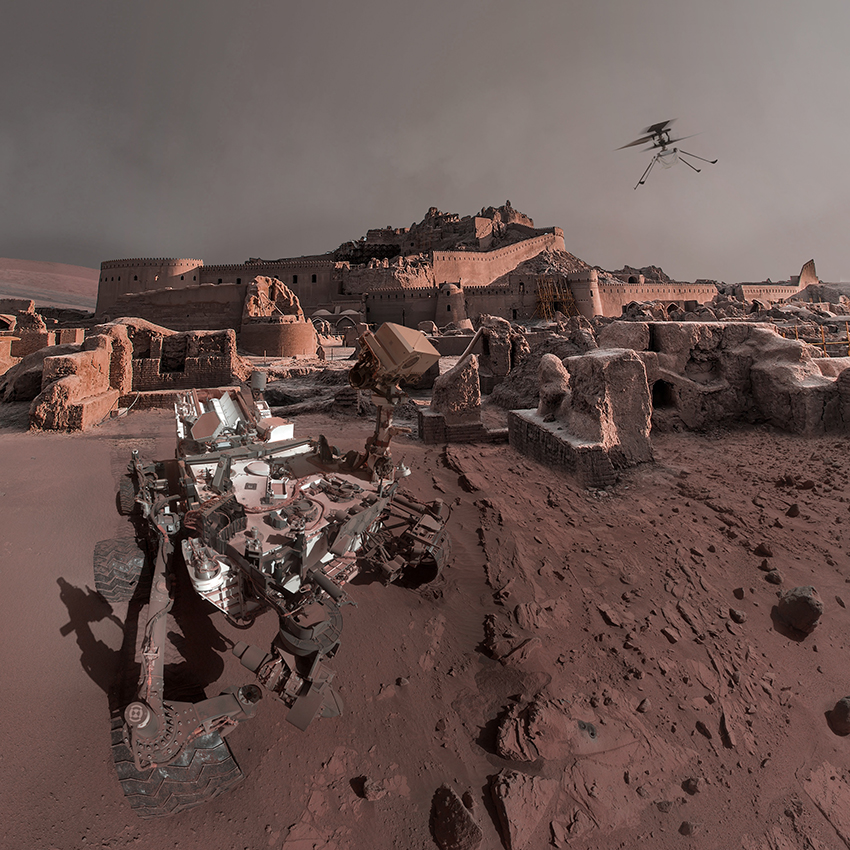 arg-e bam, bam, kerman province, iran