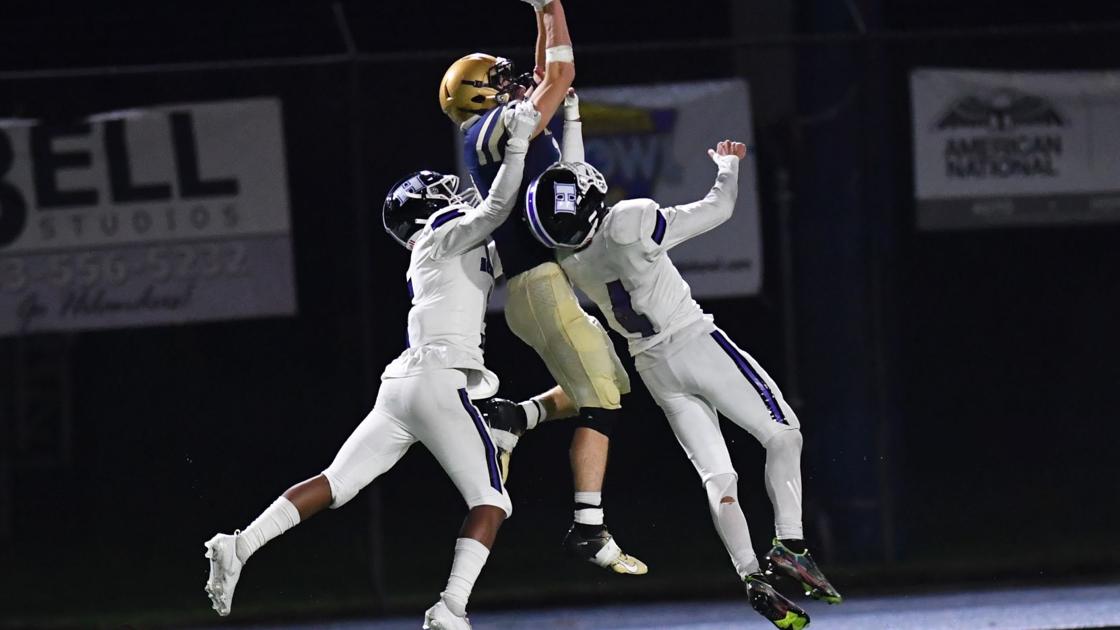 Football 3A: The Hilanders challenge Heritage and seal the place of State | Soccer
KELSO – The Kelso football team had the full crowd on Friday night, with a student section and fans crammed into Schroeder Field for the reunion and seniors night. And that crowd saw the Hilander train pull out of the station and pick up speed for the rest of the trip in a 56-12 win over Heritage where just about everything went well.
With Kelso playing at 4A Battle Ground to wrap up the regular season next week, Friday's victory capped the Hilanders' 3A slate with the second-best 3A GSHL record, securing them their ticket to the State Tournament. to 32 teams.
"I think you see what you like to see," said Kelso coach Steven Amrine. "We are improving; we do not stagnate. Are we perfect? No. But damn, we're getting better and the guys are playing super hard. You want to play your best football towards the end of the year, and I really think we're going in that direction.
And it started, literally, with the racing game.
In the first play of the scrum, Conner Noah took over, cut the court, reached the second level and touched the sideline for a 64-yard touchdown run.
It kicked off an absolutely dominant night for Kelso's hasty attack, running behind an offensive line without its leader in Brady Phillips, who was out for the week.
"We challenged the guys to throw the ball," Amrine said. "I am very proud of our offensive line. We challenged the O-Line and they came together and did a great and awesome job. We were very physical. We definitely dominated up front.