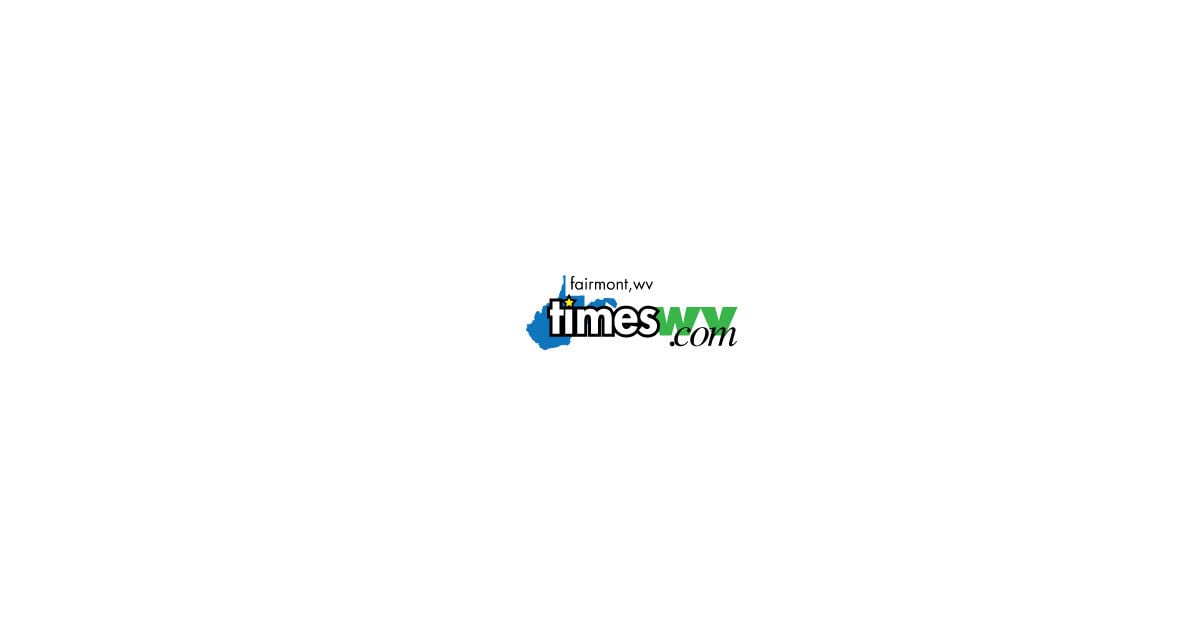 Girl Scouts get a lesson on what it's like to be a police officer | Community columns
Hello Barrackville.
I came across this lighter version of a green bean dish for Thanksgiving. It's great to add healthier choices to our indulgent holiday dishes. I love anything that contains dried cranberries and even add them to a salad if they are available.
WVU Extension Service Family Nutrition Program Green Bean, Cranberry and Walnut Salad
Ingredients
1 cup canned or frozen green beans OR 1 cup fresh green beans, trimmed and cut into 4-inch pieces
2 teaspoons of canola or olive oil
2 tablespoons dried cranberries or 1/2 cup fresh or frozen cranberries
2 tablespoons of chopped walnuts (walnuts, pecans, almonds)
1/2 tablespoon of honey
Lemon pepper, dill or seasoning of your choice
Before cooking
Take a minute to read the recipe before you begin. Wash all fresh produce. Wash your hands at the start and throughout the cooking process. Children should ask permission before using appliances and sharp knives.
instructions
Prepare the green beans. Drain and rinse the canned green beans. If you are using frozen or fresh products, wash and cook until tender and crisp and drain. Cook the remaining ingredients. Heat the oil in a saucepan. Add the cranberries and walnuts. Cook, stirring often. Once the cranberries are soft, stir in the green beans. Cook until the beans are heated through. Put it all together and serve! Add honey and mix well. Sprinkle with seasoning (s) of your choice. Serve the beans hot.
Scout Troop Report 35851
Recently, Girl Scout Troop 35851 had an overnight lockdown to earn her Night Owl badge. They questioned Officer Mike Suarez about what it's like to work nights. These Girl Scouts discovered some very interesting things during the interview.
Officer Suarez says it is sometimes difficult to sleep during the day. He also says working nights can be scary. He said the scariest thing to encounter was murder. He, his wife and child live in Barrackville and enjoy being a part of the community. Suarez gave the girls safety tips overnight, told them about her gear, and answered questions about all the things the girls were curious about police work.
For fun, Agent Suarez shared with the girls that he also loved cheese, donuts and hot pockets! Mike Suarez has been an officer for fifteen years. And started his job as a police officer at age 20. Currently he is the Marion County Sheriff's Deputy and works part time for the Town of Barrackville to help our town and assist Chief Wilson. The girls learned a lot from Agent Mike and were happy to have made a new friend in the community! Written by: Madison McCartney, Angel Murphy, Olivia Whitescarver, Autumn Goodman, Allison Sypolt
Fairview VFD Fundraiser
Sale of pizzas, sandwiches and salads on Saturday, November 20 from the Fairview volunteer firefighters, from 3 p.m. to 6 p.m. Accessible to people with disabilities, and all profits go to our volunteer fire department. This will be the last sale of the year, and it will resume every two weeks after the first of the year, 2022.
Breakfast with Santa
Barrackville PTO is thrilled to announce that Breakfast with Santa is back, Polar Express style. We will serve from 9 a.m. to 11 a.m. per hour. With the service for the elderly at 8 a.m. All aboard for breakfast with Santa at the Barrackville Lions Community Building on December 4 from 9 a.m. to 11 a.m. we will welcome families on time, cost is $ 5 per person.
Will be posted for volunteers shortly! Details will also be sent for food donations! Thank you for your continued support of the Barrackville PTO! And don't forget to bring a toy or a donation for the toy drive.
Barrackville Covered Bridge Preservation Society
The next Barrackville Covered Bridge Preservation Society meeting will be on Friday, November 19 at 6 p.m. in the Barrackville Lions Community Building at 716 Pike Street, Lower Level. Please attend if you are interested in preserving the monument.
Bob Kisner, Barrackville Veteran
Our community has many military men and women who have served our country in many wars. Sometimes our recognition on Veterans Day is all the recognition they get. We will honor all military men and women ahead of the Christmas tree lighting in our city on December 4th. Bob Kisner, a Barrackville resident, a Vietnam veteran, will honor all service members by placing a wreath at the memorial wall. The Marion County Honor Guard will participate in the event with a 21-gun salute and tap dancing. Bob will officially kick off our Christmas in Our Town 2021 event by lighting the Christmas tree.
Contact Information: If you have any news to include in our column, contact Diana Marple by email at [email protected] or by phone at 304-376-1759 before 8 p.m. Tuesday.