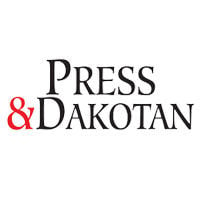 Grant awarded to former Yankton office building | Community
STONE—The Yankton Post Office in Yankton recently received a matching historic preservation grant from the South Dakota State Historical Society, as announced by Ted M. Spencer, State Historic Preservation Officer.
Grants are awarded through the State Historical Society's Deadwood Fund grant program. Funding for the program comes from revenue from the Deadwood game earmarked by state law for historic preservation projects throughout the state. The program is administered by the Society's National Historic Preservation Office at the Stone Cultural Heritage Center.
The Yankton Post Office building received a $20,000 Deadwood Fund grant to help with repointing and masonry repairs.
• Tabor (Bon Homme County): Tabor Log School Building, c. 1872; received $5,000 to help with general repairs to the log cabin.
Deadwood Fund grants are awarded twice a year, with grant application deadlines of February 1 and October 1. They are reviewed at the spring and winter meetings of the State Historical Society's Board of Trustees. For more information about the Deadwood Fund grant program, contact the State Historic Preservation Office at the Cultural Heritage Center, 900 Governors Drive, Stone, SD 57501-2217; telephone (605) 773-3458; or website history.sd.gov/Preservation.