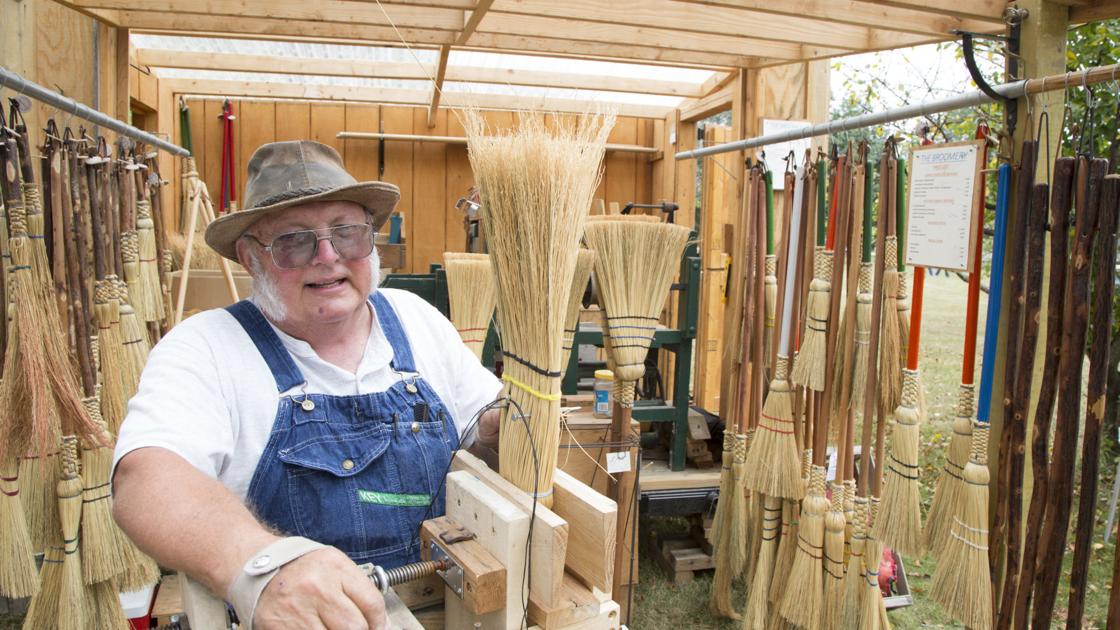 Heritage Days are back in force from September 10 to 12 | Local News
BELOIT – After a decade of various low-key releases, Beloit Heritage Days will be back and in full swing with a wide range of activities and programming over the weekend of September 10-12.
"The public will have their first chance to see the new Visitor Center at Visit Beloit and to see the grand reopening of the Société historique de Beloit. Nature At The Confluence is hosting three events, "said event coordinator Theses Oldenburg. "Most of the activities are free and there will be some great activities for the kids."
Adventurers can get a stamped Beloit Heritage Days passport at five events to win a complimentary turtle sundae compliments of Culver's of Beloit. To download the passport and get all the details, times and addresses of the events, people can go to https://beloitheritagedays.com.
Last year's festivities and activities were canceled due to COVID-19. For the previous decade, there have been a few Heritage Days events. This year, the organizers have decided to think big and showcase the rich history of the greater Beloit region.
On Friday, September 10, people can attend an open house at Visit Beloit's new headquarters in the former Angel Museum and St. Paul's Catholic Church from 9 a.m. to 5 p.m. Visit Beloit, 656 Pleasant St.
Friday also includes a "Discover Beloit and Beyond at One of the State's Busiest Visitor Centers" and the grand reopening ceremony of the Société historique de Beloit. The movie "History At The Confluence" will be held at Nature At The Confluence in South Beloit, and the "Toy Story" movie will be screened on the Great Lawn at dusk Friday at Riverside Park near Jones Pavilion.
On Saturday September 11, people can tour the Beloit Farmers Market, Visitor Center and Beloit Historical Society as well as learn about the history of the Beloit Public Library from historian Alex Carlson. Visit Beloit's new headquarters will remain open for tours on Saturday.
People can also join the Fur Traders River Run Paddle Trip with Rocktown Adventures on Saturday, September 11 at 10 a.m. Fur trader Joseph Thibault's cabin was located near the launch area, and people will paddle near the trading post in Macktown (now Rockton, IL) on the Rock River. Registration is $ 50 with paddling equipment and $ 20 for those with their own equipment. To register, call 815-636-9066 or go online rocktownadventures.com/events.
People can learn more about "mammoths on the verge of burial" and 13,000 years of Native American history with Dr. Bill Green at Nature At The Confluence on Saturday at 1 pm.
The screening of the documentary "Through Their Eyes: The History of African Americans in Beloit 1836-1970" will be presented on Saturday September 11 at 1 pm at the Beloit Public Library, 605, boul.
Jim and Cheryl Caldwell, originally from Beloit, edited this film in 2011 to present the illustrious history of African American families and their challenges and triumphs in the town of Beloit from 1836 to 1970.
Saturday will feature the heritage pastry competition of the Société historique de Beloit. The Welty Environmental Center in Big Hill Park will be open to show people the life of the rocks, including the glacial spread that created Big Hill. People will descend to the old quarry to explore the layers of sediment. Registration is compulsory as places are limited. Register on weltycenter.org or call 608-362-6212.
The Bushnell Wheeler Home, 542 Wheeler Ave., South Beloit will have an open house on Saturday, September 11 from 11 a.m. to 4 p.m.
On Sunday, September 12, people can continue to explore the Visitor Centers, BHS, and learn about the women of nature at the confluence, including the Ho-Chunk women and settlers.
Heritage Sunday will be held at the Beckman Mill on Sunday, September 12 from 10 a.m. to 4 p.m., where people can take guided tours and learn about broom making, blacksmithing, wood carving, basket weaving. and kids can help make butter, dig potatoes and more. . There will be horse-drawn wagon rides, soldier rides, a vintage car exhibit and more. For more information visit beckmanmill.org.
Tours and live music will take place on the Castle Steps, 501 Prospect Street, from noon to 3 p.m.
There will also be self-guided walking tours as follows over the weekend: Walking tour of the historic Near East Side; The historic district of Bluff Street; and Oakwood Cemetery.
"Beloit: A River Runs Through It" is a brand new tour book about Beloit's history along the Rock River and is available at the Beloit Historical Society.
People can also visit Mount Water Spirit at Totem Park, 1998 Totem Road. The small park has two Native American mounds.