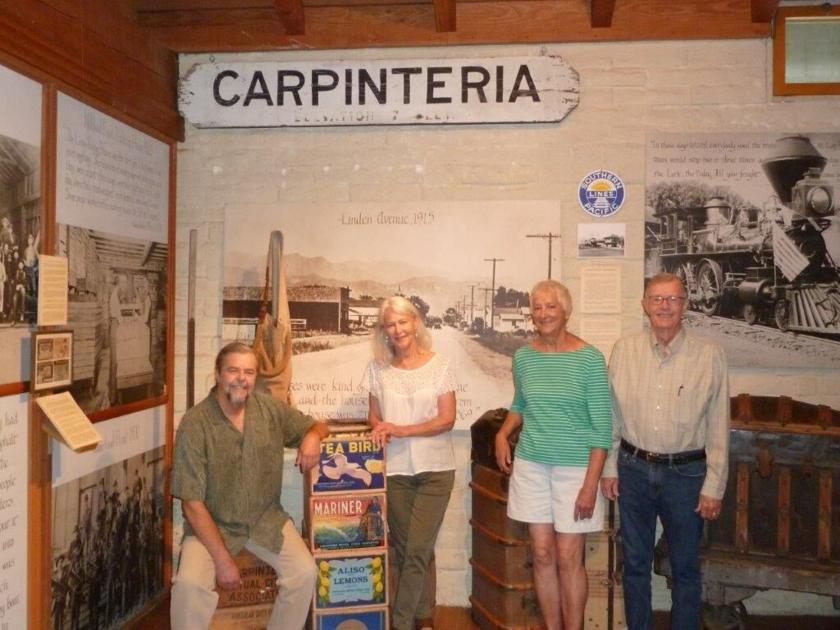 Historical Society is organizing a membership campaign | New
Carpinteria Valley Historical Society has launched its annual membership campaign, inviting residents to investigate the fascinating history of Carpinteria by visiting the local historical museum and becoming a full card member.
The museum director and curator is the association's only paid staff, with contributing members and donors supporting all activities of the historical society and museum.
Museum donations have been negatively affected over the past 18 months with closures related to Covid-19 and the cancellation or postponement of many exhibits and events, including the monthly flea market, holiday fair, tours school and member field trips – not to mention the empty visitor donation box.
The museum reopened in June and gradually began to resume its regular activities and programs.
"We don't rely on government funding," said David Griggs, director / curator of the Carpinteria Valley Historical Society. "The main sources of revenue for the Society are generated by membership dues, memorial donations, endowment fund income and fundraising activities. Every dollar of membership really helps us keep going.
Dues start at $ 25 for an individual, and perks include a subscription to the historically rich bimonthly newsletter, The Grapevine, in addition to discounts on museum tour fees and on purchases at the museum's gift shop. Museum. Members also receive invitations to special museum programs and events.
For Sandy and Frank Crowe, who have lived in Carpinteria for over 40 years, being members of the historical society offers some interesting benefits.
"We have supported the museum as members for years and have always appreciated the benefits that membership provides to our family and our community," said the Crowes. "We are proud of the museum's influence with our community and visitors from around the world."
Griggs added that all interested are invited to a free tour of the museum. "October marks the start of the new membership year, so this is the perfect opportunity for the community to join and support the Historical Society."
To learn more about membership, call Griggs at (805) 684-3112 or visit carpinteriahistoricalmuseum.org.