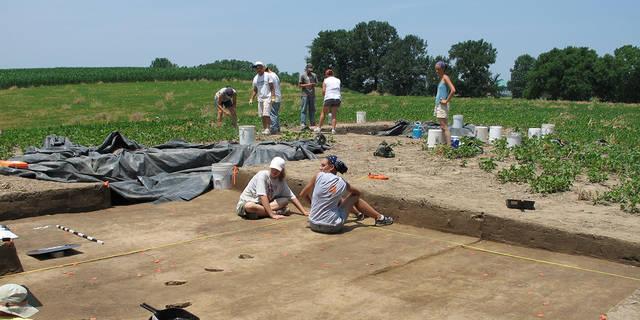 Historical Society Lecture Series Explores Gehring Site
EDWARDSVILLE – "In Our Own Backyard: SIUE Investigations of the Gehring Site", featuring anthropology professor Julie Zimmermann, is the latest Madison County Historical Society (MCHS) video in its online lecture series.
The Southern Illinois University Edwardsville Gehring site is located on the university campus between Cahokia Creek and Bluff, eight miles north of Cahokia Mounds. Since 2009, Zimmermann has been running the SIUE archaeological field school at the Gehring site. She is also a professor and chair of the anthropology department and coordinator of Native American studies at Southern Illinois University in Carbondale.