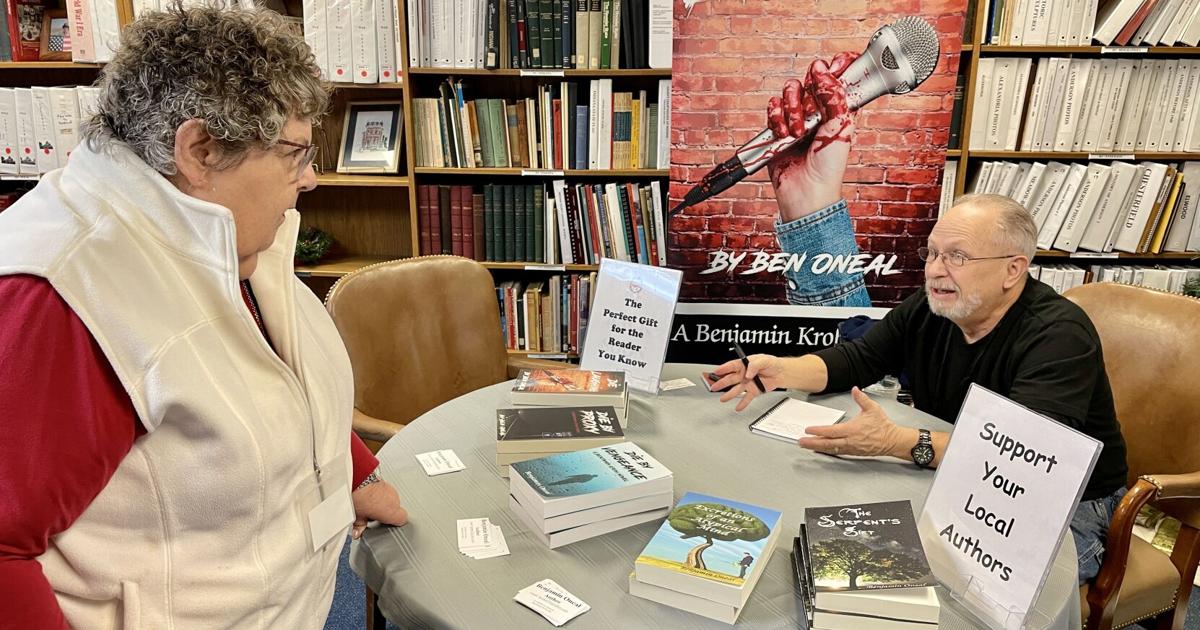 Historical Society's BookFest Returns with Holiday Shopping Event | Local news
ANDERSON – Trees, trains, dollhouses and a wide variety of reading materials greeted those who walked through the doors of the Madison County Historical Society and Museum on Saturday morning.
The Historical Society's annual Holiday BookFest returned after a hiatus caused by a pandemic and attracted book lovers keen to check items off their Christmas shopping lists and enjoy an expanded list of attractions at the Museum of the downtown.
"We thought, OK, let's do it with a bang," said Melody Hull, president of the Madison County Historical Society. "We wanted to do this with the trees and the three levels of our museum open to visitors as well."
The trees – a dozen of them adorned with Christmas lights and the colors of 12 county high schools, past and present – lined an exhibit area where people could browse tables filled with books on various topics, including the historical fiction, novels and cookbooks. Shoppers could also purchase tickets for a gift basket raffle, and young people were invited to descend to take a look at the museum's elaborate model train and dollhouse displays.
"It's great to be together again," said Hull. "A lot of us want to go out and see things and do things and do them mostly without a mask, so that you can recognize faces."
Several local authors – including county historian Steve Jackson, Ben O'Neal and Roger Hensley – were on hand to sell and sign copies of their latest books.
O'Neal said he enjoyed hearing from those who purchased the latest installment in his detective story series, "Die by Vengeance".
"I don't care if I sell a book. Talking to people is what I love more than anything, "said O'Neal. "Of course I want to sell my books, but I prefer the chance to interact with people. If they buy my book, I can tell them about it.
Hull said the museum welcomes visitors keen to resume vacation routines that were put on hold last year during the pandemic. The response in helping to plan her holiday events, including BookFest, has been overwhelming, she added.
"Our volunteers are just wonderful," said Hull. "We couldn't do anything without our volunteers.
To follow Andy knight on Twitter @Andrew_J_Knight, or call 765-640-4809.