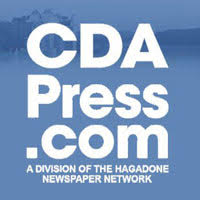 Idaho Constitution Exhibit Visits CDA
A traveling exhibit chronicling the early history and conservation efforts of Idaho's constitution comes to Coeur d'Alene.
The unveiling of "Creating and Conserving the Constitution" by the Idaho State Historical Society is set for 6 p.m. today at the Coeur d'Alene Public Library.
There will be a presentation by ISHS Reference Manager Elizabeth Westenburg.
"We are grateful to members of the community for investing in such an important project at a very critical time," said Janet Gallimore, ISHS Executive Director and Head of Historic Preservation.
The exhibition will be presented at the library until August 26.
Idaho's original constitution is 132 years old and was in disrepair before efforts to restore it began. The adhesive binding had failed and most of the block of text was detached from the spine. An outdated lamination treatment had been applied to the first two pages and was causing warping, distortion and bleeding of red ink, due to moisture and grime and tears were appearing on the pages throughout the block of text, according to a press release.
It was the subject of extensive conservation work in 2019 by the University of Utah J. Willard Marriott Library Conservation Laboratory.
Preservation manager Randy Silverman was able to fix many of the problems with the 132-year-old document, thanks to a fundraising campaign by the Foundation for Idaho History.
"The Idaho constitution contains 21 articles that serve as the supreme law for our state," the statement said. "Although there are over 100 amendments, it remains as it was written over 132 years ago."
Gallimore said that through partnerships with Idaho Public Television and the Idaho Library Commission, "we are able to share the story of Idaho's most important founding document, while promoting the Idaho State Archives' essential work with Idaho communities."