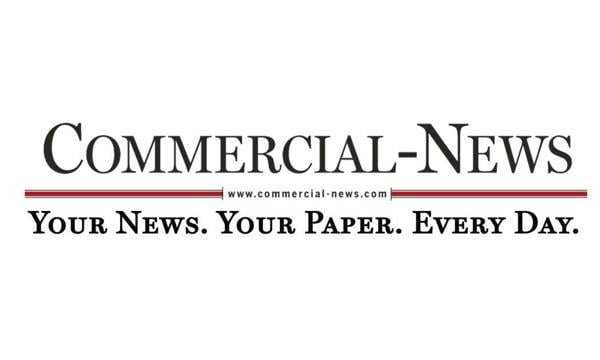 Illiana Ancestors: Learning Ukrainian History in the United States and Beyond | News
Stage project of genealogists for Ukraine
Genealogists from around the world will provide Ukrainian history, free informative interviews and discussions for 24 hours on Saturday and Sunday. During the presentations, participants will be asked to make donations to the Disasters Emergency Committee Ukraine Appeal. Many organizations and eminent personalities support this project. Learn more at https://tinyurl.com/2zbaxkxv and https://tinyurl.com/mtct24z9. (Wikipedia provides information on the Disaster Emergency Committee at https://tinyurl.com/2dw4yxy2.)
Additionally, volunteers are working on a project, Saving Ukrainian Cultural Heritage Online (SUCHO). So far, volunteers from all over the world "captured more than 1,500 Ukrainian museum and library websites, as well as digital exhibits. [and]…added them to an Internet archive collection for easier discovery. Learn more about SUCHO at https://tinyurl.com/2p98zjwc.
The largest Ukrainian cemetery in the United States is documented
The largest Ukrainian Orthodox cemetery in the United States is St. Andrew's Cemetery in South Bound Brook, Somerset County, NJ Most of the graves have been documented and photographed on FindAGrave according to Vera Miller's article in Genealogy, My Journey, at https://tinyurl.com/kr7m2jcw. Miller also urged people of Ukrainian ancestry to look up the names on the FindAGrave page at https://tinyurl.com/3dcm2p39.
The New York Archives are now online
New York City digitized its historic vital records from the late 1800s to early 1900s and more than 9 million are now available online. Visit the NYC Department of Records & Information Services, at https://tinyurl.com/2p97dkz4, for a complete list of recordings available online and instructions for purchasing a certified copy that is not available on the website. (Judy Russell, "The Legal Genealogist," "never saw this news coming." Read her comments at https://tinyurl.com/45cd7hpz.)
Upcoming Census Day
April 1, 2022 is the date genealogists have been waiting for – when the 1950 United States Federal Population Census becomes available to everyone. The New York Genealogical & Biographical Society posted a helpful page of "need to know" reminders, along with a link to a free webinar on March 28, at https://tinyurl.com/57c4erea.
Self-count experiment
Interestingly, in 1950 the Census Bureau first experimented with self-enumeration. In some districts of Michigan and Ohio, individuals completed census forms themselves. For a list of counties/districts where this took place, visit the National Archives & Records Administration (NARA) site at https://tinyurl.com/2s445k5t. (This website also includes questions asked about the 1950 census.)