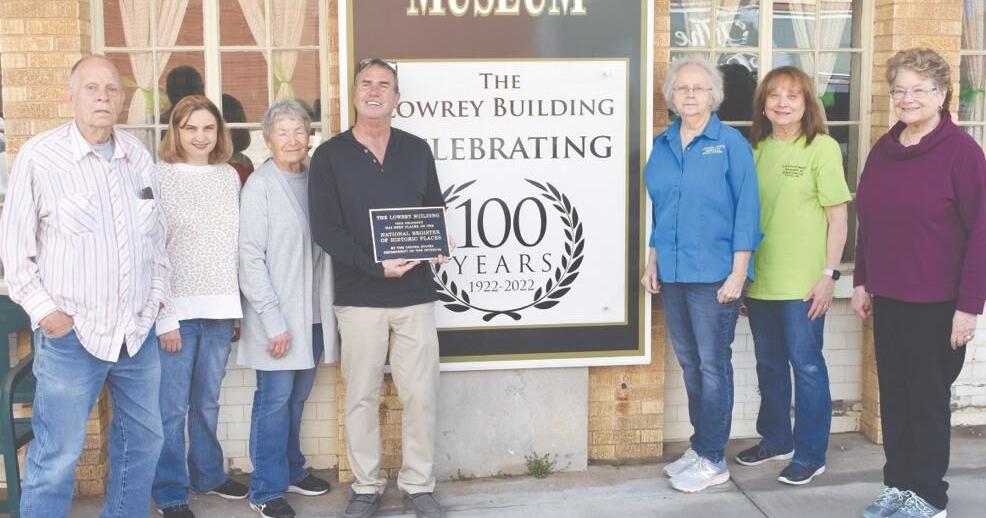 LCHS Commemorates Entry of Lowrey Building into National Register of Historic Places | News
The LeFlore County Historical Society commemorated the acceptance of the Lowrey Hotel building into the National Register of Historic Places (NRHP) with a special plaque presentation Tuesday during the monthly luncheon at the museum.
While the United States Department of the Interior (DOI) accepted the building into the NRHP in October, LeFlore County Historical Society President David Deaton said the LCHS wanted to wait until the 100th anniversary of the building to mark recognition.
"We hope this will help promote the museum and downtown and help people see a part of history they've forgotten," Deaton said.
Under former director Bonnie Prigmore, the LCHS obtained a $1,000 grant through the Oklahoma State Historical Preservation Office and Bob Lowrey to pay Dianne Everett to help write the NRHP submission. . The US DOI application was made in August 2019. In May 2020, the application was filed, 17 months before it was accepted.
LeFlore County has 25 sites listed in the NRHP.
Deaton said the LeFlore County Museum has about 100 visitors a month and he hopes his entry into the NRHP will entice more people to see the museum.
The LeFlore County Historical Society, which has 12 board members and four staff members, is a 501(c)3 organization established in 2008 that is committed to restoring the LeFlore County Museum and acquiring cataloguing, preserving and exhibiting artifacts related to LeFlore's history. County.