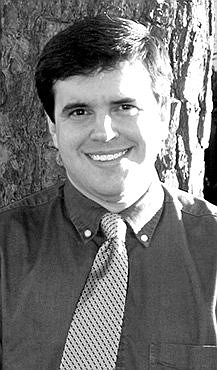 Miss Pearl goes to Washington
[ad_1]
Historic moments don't often happen on a particular schedule or with much fanfare. Often times, great moments happen quietly and unexpectedly. It was one of those times when a quiet widow, Pearl Oldfield, became the first woman to represent Arkansas in Congress.
Born Fannie Pearl Peden in December 1876 near Cotton Plant in southern Woodruff County, the future MP grew up in a farming family. She was very intelligent, and at the age of 14 she enrolled in Arkansas College (now Lyon College) in the nearby town of Batesville.
Around the turn of the century, she met William Oldfield, a former teacher, Spanish-American War veteran, and Arkansas College alumnus. She was taken with the charming young lawyer and the two were married in 1901. The two settled in Batesville where her husband won the election for attorney in 1902. William Oldfield ran for Congress in 1906 but lost the Democratic nomination to longtime incumbent Stephen Brundidge. He easily won the congressional election in 1908 and quickly rose through the political ranks.
Pearl's husband was respected in Congress. He became chairman of the House Committee on Patents in 1909 and eventually became the Democratic Whip, the party leader responsible for organizing votes for various bills. Pearl Oldfield proudly supported her husband's political career and was content with her life as a housewife. In 1928, as her husband was running for his eleventh term, unopposed, Democratic leaders sent her to campaign with other Congressional candidates to increase their fortunes. He enthusiastically traveled the country, but the efforts exhausted him. After winning his own re-election, Oldfield had to undergo gallbladder surgery, but died on November 19, 1928.
A special election would be held to fill the remaining four months of her husband's term and the term he had just won. Pearl Oldfield mourned her husband's death deeply, but her political allies urged her to come forward in his memory, and she reluctantly agreed. Local Democratic leaders voted to drop the primary and nominate her as the party's candidate by acclamation. This decision was protested by RW Tucker, who ran against her as an independent candidate. With fond memories of her husband, sympathy for her widowhood, and aided by her late husband's political allies, she won easily.
Pearl Oldfield was only the ninth woman to sit in Congress. Women had only gained the right to vote less than a decade earlier. Only six women sat in the House of Representatives when it was sworn in on January 9, 1929. She will be joined by three other women on March 4 who won their seats in the 1928 election. Oldfield was the first woman in the country. one of the former Confederate States to sit in the lower house.
Oldfield, however, was not the first Southern woman to serve in either corps. Rebecca Felton of Georgia at 87 became the first woman to serve in the United States Senate, but only for a single day in November 1922. Arkansas will send its first wife to the United States Senate, Democrat Hattie Caraway of Jonesboro, in December 1931 as only the second woman in the Senate in total.
She never sought the limelight, but she worked hard and was respected by her colleagues. Affectionately nicknamed "Miss Pearl" by her supporters, she listened intently to the concerns of her constituents. As the Great Depression deepened in Arkansas, these concerns only grew. She passionately pleaded in Congress for $ 15 million for farmers suffering from prolonged drought. She has served on the Currency Committee and the Public Buildings and Lands Committee, overseeing the maintenance of federal buildings. She introduced 28 bills in a short period of time to Congress, mostly infrastructure and workplace relief projects. Four bills calling for the construction of a new bridge were passed while she was part of the minority party.
In October 1930, Representative Otis Wingo, a representative from southwest Arkansas for nine terms, died in office. Wingo was running unopposed for his tenth term representing the Fourth District when he passed away. His wife, Effiegene Wingo, won the special election to complete his term and the general election for the entire term for which he was running.
Wingo took his seat on November 4 while Oldfield completed his term in Congress. Arkansas, as a result, became the first state in the nation to have two women sitting in Congress at the same time. The state has not been represented by so many women in Congress at the same time since.
Oldfield did not stand for election and her term ended on March 4, 1931. She quietly retired to her home in Washington after her term ended. She visited Arkansas periodically and spent time with her niece and nephew. She worked with children's charities until her death at the age of 85 in 1962.
Dr. Ken Bridges is Professor of History and Geography at South Arkansas Community College in El Dorado and Resident Historian for the South Arkansas Historical Preservation Society. Bridges can be contacted by email at [email protected] southark.edu.
[ad_2]