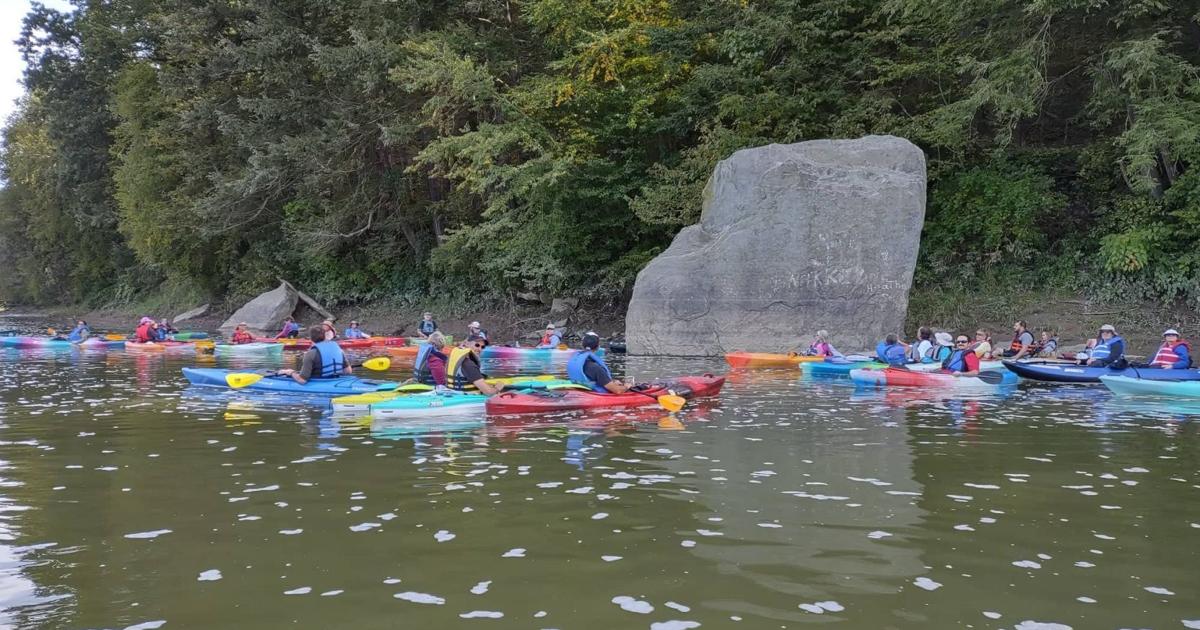 Région du patrimoine receives significant funding from the DCNR | Local/Regional
Board members of the Endless Mountain Heritage Area recently learned that the Pennsylvania Department of Conservation and Natural Resources has awarded a grant totaling $235,000 to help them achieve their goals in the New Year. . The funds will be used to help EMHR pursue a wide variety of initiatives and assist other heritage-related organizations.
In a letter from DCNR Secretary Cindy Dunn on behalf of Governor Tom Wolf, Dunn said, "Your DCNR grant is recognition of outstanding recreation and conservation work that should be shared with your community.
Board members were quick to respond, with Chris Brown of the Bradford County Progress Authority calling it "phenomenal news".
Susquehanna County Board Member Dave Palmer responded, "Outstanding. It is a pleasure to be part of this organization. »
Sullivan County Commissioner Donna Iannone said, "Great! Now the work begins.
Wyoming County Cultural Center Director Erica Rogler said, "It's meaningful! DCNR funding will enable EMHR to continue its meaningful work in all four counties.
According to EMHR Executive Director Cain Chamberlin, projects submitted for DCNR approval under the Round 27 grant include management of the Upper North Branch Water Trail; organize several stays and fundraising paddles along the North Branch during the summer and fall; create paddling and water safety videos for the website with EMHR water trail managers and a professional videographer; designing, creating and promoting the 400+ mile Endless Mountains Gravel Bikepacking Loop slated to launch in the spring; encourage overland trail development initiatives throughout the region, implement a new membership/corporate donation campaign; collaborating with the Endless Mountains Visitors Bureau and the County of Bradford Tourism Promotion Agency on a regional 'Farm to You' guide; providing sponsorships to regional public school districts for PA Friends of Agriculture Foundation Mobile Ag Ed Science Lab tours; and making $65,000 in mini-partnership grants available to local organizations and municipalities for heritage-related projects.
"We are extremely grateful for this funding from the DCNR and thank the State for its continued support of the 12 Heritage Areas across the Commonwealth, including EMHR," Chamberlin said. "We are excited to complete our management action plan update, administer our annual grant program, partner with more businesses and regional organizations, and support more community initiatives. trails."
Of the $235,000 awarded, Chamberlin noted, $120,000 came from the DCNR and $115,000 came from the Environmental Stewardship Fund.
"We commend Cain Chamberlin and his EMHR staff for their continued dedication and support to the Heritage Region," said Christine Dettore, EMHR DCNR Liaison. "Working with partners like EMHR provides the opportunity to advance the recommendations of the statewide Comprehensive Outdoor Recreation Plan and provide additional capacity to better manage our heritage resources."
To learn more about the Endless Mountains Heritage Region, interested readers can log on to www.emheritage.org and follow the Endless Mountains Heritage Region on Facebook and Instagram.