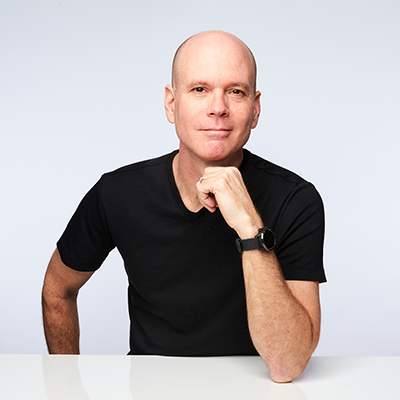 Reviews | It's time for Michigan schools to double down on accessibility
But we can get there.
With the increasing use of digital tools in classrooms – and the edtech industry set to grow – it is essential that states act now to ensure that the investments schools make in technology are easily accessible and used by all students. Accessibility does not only mean that students have constant Internet access, although this is essential. Accessibility means that all students can use the digital resources used in their classrooms, regardless of their abilities or their use of assistive technologies.
According to the Michigan High-Speed ​​Internet Office, more than 212,000 homes in the state do not have access to high-speed Internet connections. This lack of high-speed connectivity is reflected in student success. We know that while students with high-speed Internet access at home have a GPA of 3.18, those without access at home have an average GPA of 2.81.
A lack of internet access shouldn't be a barrier to a student's engagement with content, and it's a barrier we can overcome if we're willing to make the right investments. In Michigan and across the country, we must prioritize ensuring universal, stable internet access so students don't miss out simply because of where they live.
The use of technology in schools enriches the classroom experience, but for many students with disabilities, hardware may still be out of reach even when connected online. Some states are taking proactive steps to ensure that digital tools used in K-12 schools comply with the World Wide Web Consortium's Web Content Accessibility Guidelines (WCAG), which means that students with blindness and low vision, deafness and hearing loss, limited movement and other disabilities can still use the same online materials as their peers. As part of a growing trend, Illinois, Maryland, and New Jersey have all recently passed legislation requiring digital tools used in schools to be WCAG 2.1 compliant. Screen readers, text-to-speech technology, and sufficient contrast ratios on web pages are just some of the accessibility measures needed for digital providers to comply with this regulation. Michigan can be a leader in accessibility and should consider legislation similar to what has been passed in other states.
Governor Whitmer's recent education budget represents the highest investment per student ever made in the state of Michigan. As schools invest in digital tools with this influx of funding, accessibility must be a critical factor in their vendor selection rubric. When students with disabilities are unable to engage with the content used in the classroom, they miss out on meaningful educational experiences and their classmates miss out on the valuable contributions of their peers to classroom discussions and activities. If our goal is to create the most optimal social learning environments for all students, we need to invest in accessible tools now.
Ensuring genuine accessibility to online documents does not stop there. Many Michigan students, especially black and Latino students, read below grade level. The content that teachers use in their classrooms must be appropriately and rigorously differentiated so that students' reading levels are not barriers to their literacy development. Students have difficulty learning ideas and concepts when they are assigned texts that are too much above their level of ability.
For example, instead of challenging them, asking students to independently read material that features even 5% unfamiliar vocabulary is likely to lead to increased frustration, not fluency and confidence. On the other hand, too much time spent with texts that only correspond to the students' reading level can prevent lower-level readers from catching up.
When students with disabilities or students who have difficulty reading receive texts that match their ability level, instead of texts that match the grade level, their reading fluency improves. Differentiated instruction allows students to access materials, build their confidence and foundational knowledge, while creating opportunities to expand their abilities and challenge them to do more.
Learning has been forever changed by the pandemic, and we must face this moment by centering equitable access to enriching learning materials that genuinely engage all students. To truly improve the classroom experience, Michigan must commit to making learning accessible to everyone.