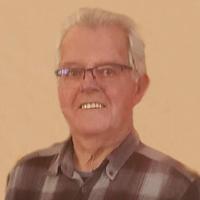 Roger Balayage | Obituaries | willmarradio.com
Roger J. Sweep, 83, of Clara City, died Wednesday, May 11and at his home. His memorial service will be at 11:00 a.m., Monday, May 16and at Bethany Reformed Church in Clara City. The visit will take place one hour before his service. Interment will be at Bethany Reformed Cemetery in Clara City. Arrangements are with Harvey Anderson Funeral Home in Clara City. www.hafh.org
Roger Sweep was born June 12, 1938 to John "Jack" and Margaret (Aalfs) Sweep. He was baptized and later confirmed at Bethany Reformed Church in Clara City. Roger attended school in Clara City, where he graduated from high school in 1956. On June 10, 1960, Roger married Susan McNeil at the United Methodist Church in Montevideo. From this union were born three sons: Troy, Chad and Shaun. They made Clara City their home where Roger started working for Variety Supply Company (VSC), he continued to work there for 34 years. During this time, he headed the printing department, then was promoted to manager of the traffic department and manager of the shipping department. After VSC closed, Roger and a partner set up a consolidation company called A and S Consolidations. Later, he started a printing business with a partner called Printing Plus, where they did offset printing and screen printing. Printing Plus was purchased by the Clara City Herald and Roger worked at the Herald and managed Printing Plus until his semi-retirement at the age of 67. During this time, Roger drove a school bus for Berghuis Bus and Palmer Bus Company for 23 years, retiring on June 5, 2012. Roger loved the outdoors. He enjoyed hunting and fishing and especially taking his family on trips. They went to South Dakota for pheasants, and also hunted deer and fished. He also enjoyed woodworking, baking bread, making homemade jam and wine, and gardening. Roger was active at Bethany Reformed Church where he served as a deacon, elder and vice president of the presbytery, baked bread for Soup for the Souls, made wooden crosses for Cross Ministry and also drove the church bus. Roger always enjoyed sunrises and sunsets and that God gave him the privilege of seeing them when he was driving the bus. He was a loving husband, father, grandfather and friend.
Roger is survived by his wife, Susan; children: Troy (Janet) Sweep of Clara City, Chad (Sharon) Sweep of St. Cloud and Shaun Sweep of Clara City; grandchildren: Allison (Brian) Pauling, Alex (Lyndsey) Sweep, Mandi (Joel) Ellerbroek, Maggie (Tony) Lysfjord, Justin (Courtney Struckman) Sweep, Krista (Caleb) Murphy and John (Jessica) Sweep; 16 great-grandchildren; and his sister, Bonnie (Jim) Miller of West Norway Lake.
He was predeceased by his parents, his infant brother, Allen Sweep and his in-laws: Earle and Amanda McNeil.