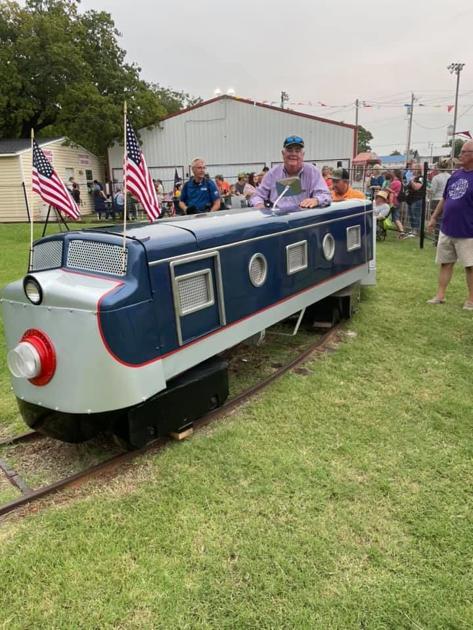 Rush III due to the reunion of the Historical Society | New
Almost all of the seniors who grew up in the Lawton area have fond memories of Craterville Park north of Cache and Thursday Frank Rush III relives those memories with anyone who wants to listen.
Rush will be the special guest speaker at the Southwest Oklahoma Historical Society's annual meeting scheduled for 7 p.m. Thursday in the Prairie Building at the Comanche County Fairgrounds. There is no admission and everyone is welcome to attend.
Rush's grandfather, Frank Rush Sr., was the first superintendent of the Wichita Mountains Wildlife Refuge and when a piece of land along Crater Creek south of the sanctuary was put up for sale, he purchased the plot and started the Craterville Park complex.
Rush's father, the late Frank Rush Jr., was involved in the expansion of the park as a youth and then after his father's death, it was Frank Jr., then barely 17, who worked hand in hand with his mother to make the park one of the most frequented places of entertainment in this corner of the state.
Rush Jr. was an extraordinary promoter, hosting a Native American Fair for all tribes every fall, hosting a film crew, and ultimately establishing the Cache Trading Post and arena at the intersection of Highways 62 and 115 in Cache. This arena was the site of the legendary bull riding challenge between Freckles Brown and Jim Shoulders.
The park included rides, an ice rink, shops, and many other features in its heyday. One of them was a swimming hole which was constructed by putting a dam on Crater Creek and this dam remains one of the structures still standing on the site which was later closed when the US military extended the reach west of Fort Sill as longer range weapons. were built.
The rides were then moved to a site north of Altus near Quartz Mountain Lake, but the family eventually packed their bags and moved to the Dallas area where they founded Shady Lane Park. The family sold this park in 2017.