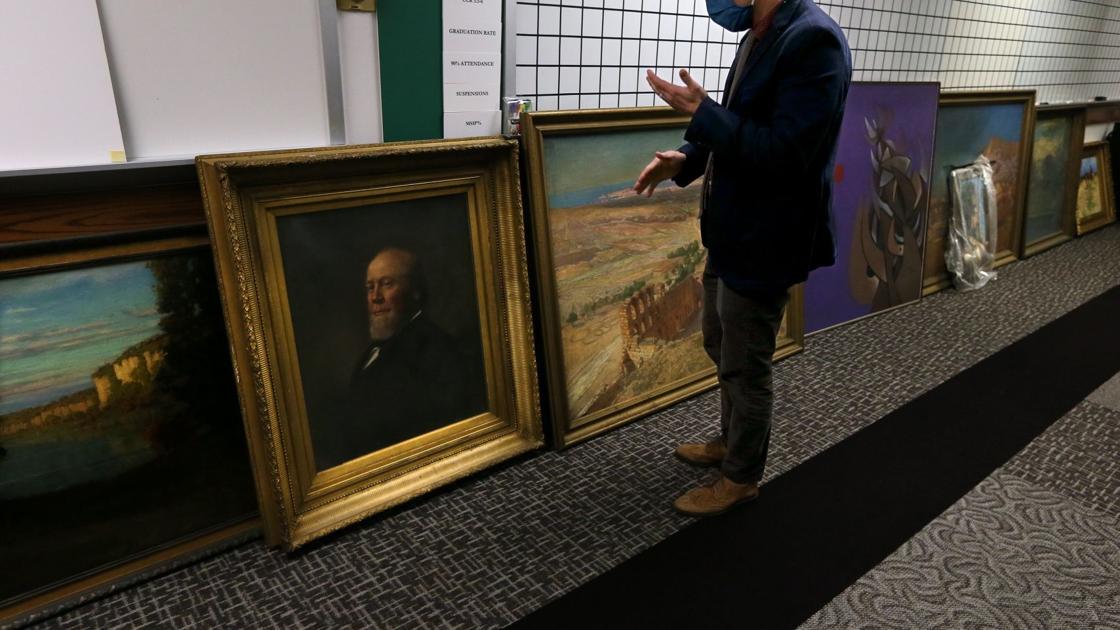 Surplus St. Louis Public Schools Artwork Transfers to the Missouri Historical Society | Education
[ad_1]
The painting by Berninghaus and two others, by Frederick Oakes Sylvester, who was artistic director of SLPS Central High School in the early 1900s and which was also exhibited at the World's Fair, will be transferred to the permanent collection of the Historical Society.
Sylvester's two pieces, one as large as a painting, depict the cliffs of the Mississippi.
The works will be cataloged and digitized by the historical society for its online collection, open to the public for research.
"I hope to see them one day be on display," Felton said. "Having these pieces from Sylvester and Berninghaus really enriches our collection of artwork, builds on the strength we have in local and regional artwork, and adds depth to the representation. incredible artists who worked here at the turn of the century. "
Their works of art hung on the walls of schools in St. Louis designed by revered architect William B. Ittner. Ittner's schools are known for their natural lighting, open spaces, high ceilings and intricate brick exteriors. Saint-Louis art collectors donated pieces to the neighborhood, which also once had a budget for works of art.
The district has closed dozens of buildings since 2000 as registrations have plummeted. Last year it fell to 18,248 kindergarten through 12 students, from a peak of over 115,000 in the late 1960s.
[ad_2]