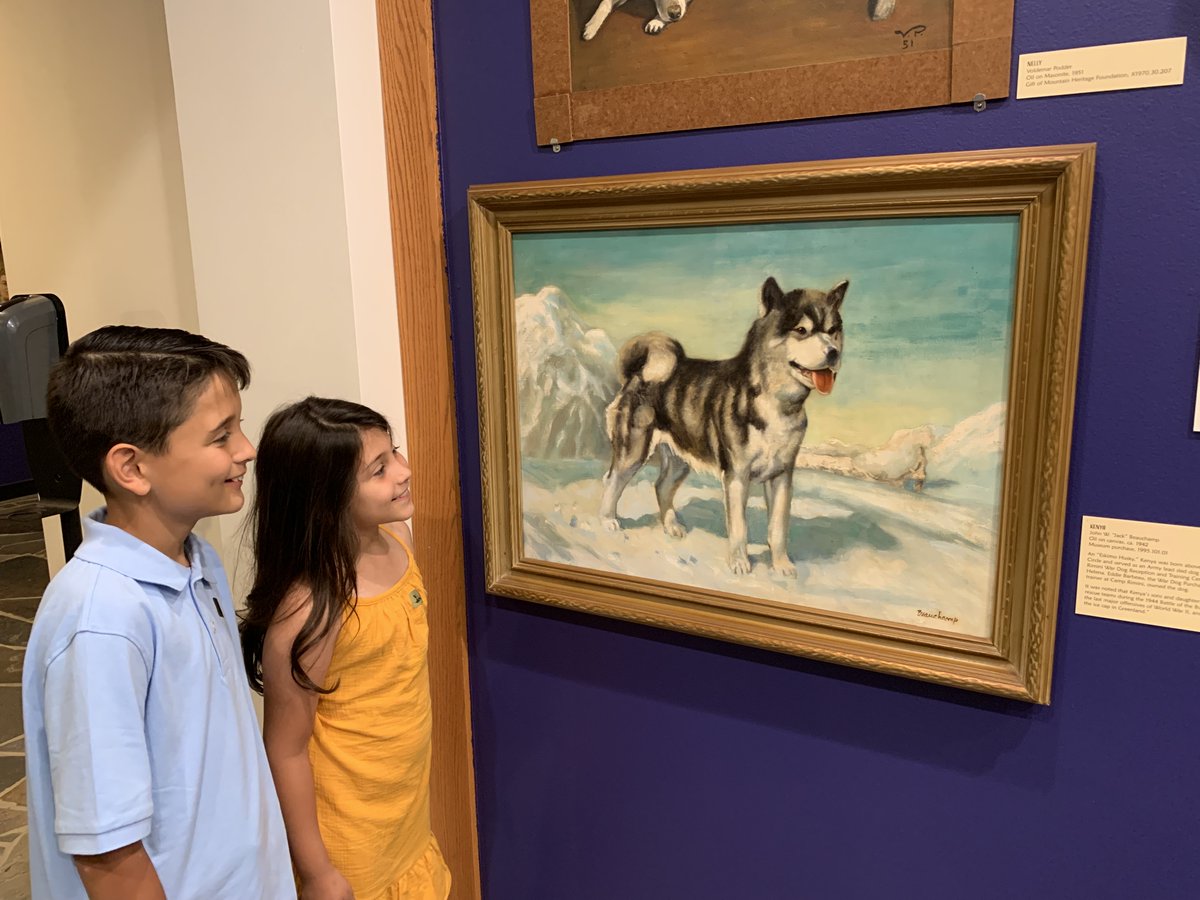 The Montana Historical Society provides education for all ages
Visitors of all ages are encouraged to learn more about the Treasure State at the MHS Museum and Research Center in Helena.
Montana Historical Society
Woolly mammoth tusks, a bison jumping diorama, and a fascinating collection of Charlie Russell artwork are some of the treasures to see at the Montana Historical Society in Helena.
Visitors of all ages are encouraged to learn more about the Treasure State at the MHS Museum and Research Center in Helena. Its galleries house hundreds of exciting and unusual objects, some dating back thousands of years. The Historical Society has also reopened the original governor's mansion for tours, having closed the facility in the past year due to the pandemic.
"We look forward to seeing our friends, members and visitors this summer," said MHS Director Molly Kruckenberg. "It has been fairly quiet over the past year, so we have used this time to open our new Portraits exhibit and maintain cleanliness standards to help control the spread of COVID-19. "
The exhibition "Who Speaks to You: Portraits from the Permanent Collection" is an eclectic combination of people and pets. People have created portraits for thousands of years to communicate with each other and with the divine. Each portrait has a story to tell. We challenge our guests to examine the portraits and find out who's talking to you.
Over 80 works of art by famous "cowboy artist" Charlie Russell can be found in the 2,000 square foot Mackay Gallery. They include major oils, watercolors, feathers and inks, pencil sketches, bronzes, sculptures, and illustrated letters.
Our "Neither Empty nor Unknown" gallery explores Montana in 1804-06, when the Lewis and Clark Corps of Discovery passed through what was neither empty nor wild. The flora, fauna and indigenous nations of the region are presented in this exhibition.
"Each of the featured areas featured prominently in the Lewis and Clark Expedition's discoveries and contacts, providing quotes and explorers' observations," Kruckenberg said. "But these sites were also spiritually and / or economically important to indigenous peoples and serve as a vehicle from which their ways of life and culture can be interpreted."
The museum's opening hours are Monday to Saturday, 9 a.m. to 5 p.m. Admission is $ 5 per person, or $ 12 for families, with children entering for just $ 1. The Montana Historical Society is located at 225 No. Roberts St. in Helena. For more information, call MHS at 406 / 444-2694.
The original Governor's Mansion is open Tuesday through Saturday until September 15. It was built in 1918 at 304 No. Ewing in Helena and tours are offered hourly from noon to 3 pm. The cost is $ 4 per adult, $ 1 per child, and $ 10 per family. Closed on public holidays. To book a tour, call 406 / 444-4794 or email [email protected]