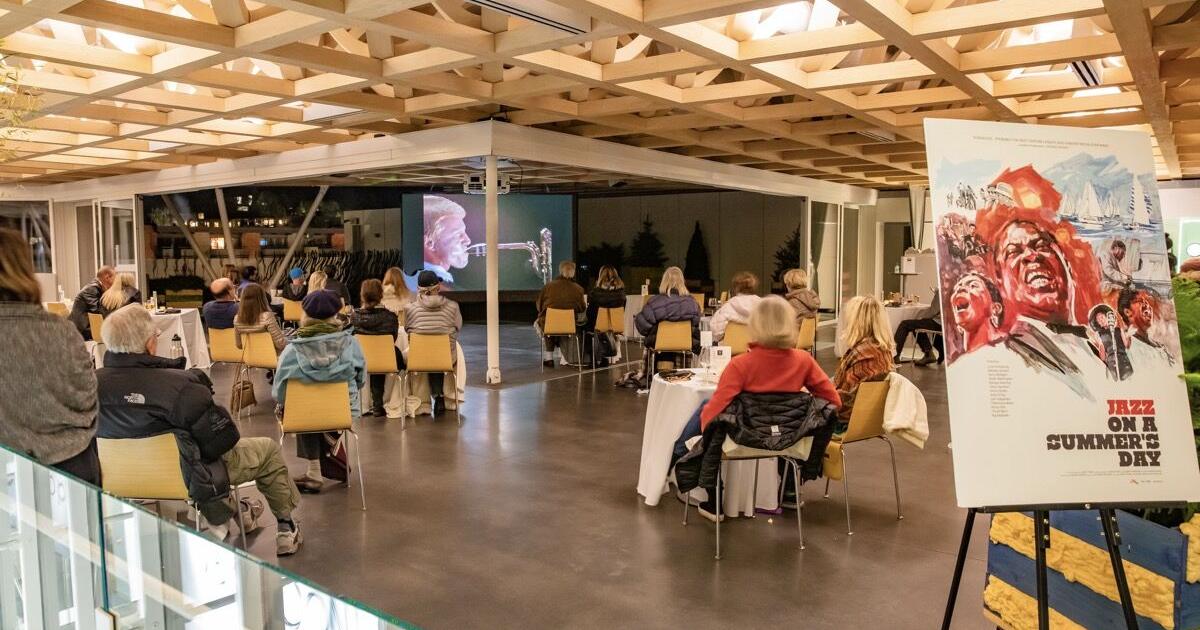 Through Collaborations, Aspen Film Fosters Diverse Storytelling | News
Film is a powerful storytelling platform. And Aspen Film manifests its medium – and its mission – to bring diversity to the screen, sparking conversations, collaborations and community programming throughout the Roaring Fork Valley.
From hosting three major festivals each year to hosting monthly Indie Showcase and "Aspen Film Presents" screenings at the Isis Theater and other local venues, the nonprofit organization offers a range of opportunities for people to engage in the art of filmmaking," said Susan Wrubel, Executive and Artistic Director of Aspen Film.
"We do a very significant amount of programming each month, as well as our three festivals each year – Filmfest, Academy Screenings and Shortsfest will all be in person for the first time in almost two years now," Wrubel said. "And recently, it just seems like a lot of people or partnerships are coming to us who want to do something film-related."
Wrubel, who has extensive experience in the film industry and has been in her current role as director for about four years, said that while some Aspen Film events are subject to accessibility and entertainment purposes, the organization cultivates much of its programming to coincide with historical events and relevant cultural events.
In honor of Black History Month, Aspen Film presented the 2021 documentary "Who We Are: A Chronicle of Racism in America" ​​for its monthly Indie Showcase. The screening took place at the Isis Theater on February 9, and the film was also featured in the Aspen Film Academy Screenings series in December.
Directed by sisters Emily and Sarah Kunstler and written and narrated by criminal defense attorney Jeffery Robinson, "Who We Are" is an "incredibly powerful film" that traces the timeline of anti-Black racism in America, examining the past thoughtfully and informatively. way to explore the future, explained Wrubel.
"We really tried to do what we could to honor Black History Month," Wrubel said. "Over the past few years we've usually shown a film for Black History Month, but since we've started doing a lot more through our online platform, it's much easier to offer even more 'projection opportunities.'
During the pandemic, Aspen Film has adapted its programming to virtual screenings, providing people with accessible entertainment in times of distress. The organization continued to use this virtual model, Wrubel said, because it allowed for larger audiences and more film showings. Aspen Film's online platform, Eventive, can be accessed through the organization's website.
In light of Black History Month, Aspen Film has two films on Eventive: "A Walk in Her Shoes" and "I Am Not Your Negro." Both are available to stream anytime in February, and tickets are $12.
"'I Am Not Your Negro' is based on a book by James Baldwin and was groundbreaking when first released, and 'A Walk in Her Shoes' is about a woman who actually takes Harriet Tubman's journey through the Underground Railroad – two very important movies," Wrubel said. "We're really leaning into the message about that and trying to get a wider community to pay more attention by looking at the past to inform the future. ."
Other Aspen Film events this month include a free, members-only screening of Todd Haynes' "The Velvet Underground" on Wednesday night at Isis. The event is in conjunction with the Aspen Art Museum and to celebrate the Andy Warhol exhibit — and also serves as a "membership push" for both organizations, Wrubel commented.
"Anyone who is an Aspen Film or Aspen Art Museum member can register for the screening through one of our websites and attend for free," Wrubel said. "You know, our slogan is 'membership matters', and I think people realize that membership really matters to us."
Aspen Film currently has about 300 members, according to Wrubel, and while memberships usually swell around one of the organization's annual festivals, she said there's been a more steady increase in new members with people arriving every week.
With varying levels and benefits, Aspen Film members can participate in a wide variety of programs, including at least 10 free screenings throughout the year, free access to festivals, and invitations to attend receptions and in discussions with filmmakers from around the world. Aspen Film is currently working to offer members discounts for all online programming, Wrubel said.
Last month, Aspen Film launched another concept for its online platform, partnering with the Aspen Historical Society to showcase its virtual retro film series. The series features newly digitized vintage films from the Aspen Historical Society collection that tell the stories of skiing and ski culture in and around the Aspen-Snowmass region.
The February films – "One for the Money" (1973), "Winter of '74" (1974) and "Return to Aspen" (1987) – were released on February 8 and are available to stream until the end of March.
In addition to the diverse lineup of in-person and virtual screenings this month, Aspen Film is also partnering with The Arts Campus At Willits to host one of its "Dinner and Film" events.
On Friday, February 25 on the TACAW campus, the organizations will present "Breaking Bread," a documentary that explores a food festival where Arab and Jewish chefs work together to create dishes, promoting social change through culinary practices.
"It's really about building bridges between cultures and erasing differences," Wrubel said. "People are forced to collaborate in such a way that they realize there are more similarities than differences."
Wrubel mentioned how in the past, Aspen Film and TACAW co-hosted an ongoing film series called "DAM," which featured films about dance, art, and music. The next event with TACAW will be the first held together at the new venue, and Wrubel said she plans to continue collaborating with TACAW in the future.
"We like to associate with them and we like having a footprint in the middle valley," Wrubel said. "We found a fantastic food movie to do with them because they have this amazing new cuisine and they are able to put on a really fantastic dinner."
The "Dinner and Movie" event at TACAW is open to the public. Dinner and movie tickets are $65, and screening tickets alone are $15 with an Aspen Film member discount, according to Wrubel.
As Aspen Film has partnered with local and national organizations for more than four decades, the nonprofit is stepping up its collaborative efforts to help share the stories and spread the messages of people and groups around the world. .
Wrubel said she would be surprised if there was another nonprofit that works with as many diverse groups as Aspen Film.
"The more partnerships we can create, the more we can navigate diverse storytelling," Wrubel said. "And I think one of the things that's so unique about our organization and film in general is that we're a platform to really get everyone's word and messages out."
From partnerships nurtured in the Valley—a few being the AAM, TACAW, Anderson Ranch, Aspen Institute, Jazz Aspen Snowmass, Aspen Music Festival and School, and The Collective—to nationwide collaborations with bands such as the USC Shoah Foundation, the United States Holocaust Memorial Museum, and several mental health programs, Aspen Film strives to promote essential storytelling.
"We love being able to leverage the narrative aspect of the film to really help other organizations get their message across," Wrubel said. "And as long as we can continue to help other organizations' messages spread, we are able to diversify the stories we bring to the community."