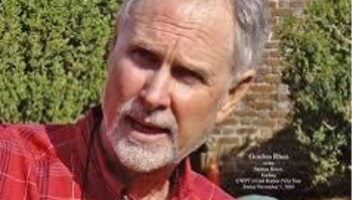 Tri Cities Civil War Roundtable Welcomes Gordon Rhea | Sunday Stories
[ad_1]
The Tri Cities Civil War Roundtable will welcome nationally renowned historian Gordon Rhea to Kingsport on Monday for its monthly program.
Rhea will present "JEB Stuart at the Battle of the Yellow Tavern†at the Renaissance Center Little Theater. The program starts at 7 p.m. Entrance is free and open to the public. The use of face masks is optional.
Rhea will discuss Stuart, the person, his life, his performance as a cavalry commander, his fatal wounds in the Battle of Yellow Tavern and his "Bold Dragoon†culture. He will also delve into the controversial question of whether his replacement, Wade Hampton, was more suited to the changing nature of war.
After Stuart's death, Flora Stuart honored her husband's request to raise their children in the South, and for a short time after the war she lived in the nearby town of Saltville, Va., With the brother of JEB Stuart, William Alexander Stuart, and his family. The log cabin where they resided is still standing. She also opened a school in Saltville. In 1878, she moved to Staunton where she taught at a Methodist school. In 1880, she became director of the Virginia Female Institute in Staunton, an episcopal school for girls created in 1844.
Rhea has lectured extensively on military history topics at United States Army Training and Doctrine Command, and as a speaker at several National Military Parks, Historical Societies and Civil War Roundtables across the country. He has served on numerous boards of historical societies, magazines, and historic preservation organizations, including the Philadelphia Civil War Library and Museum and North and South Magazine. He has appeared in programs related to American history on the History Channel, A&E and Discovery Channel. He has published extensively and published a book in November titled "Stephen A. Swails: Black Freedom Fighter in the Civil War and Reconstruction".
Rhea's earlier work on the Virginia Overland campaigns of 1864 established him as the most knowledgeable scholar of the period. He has a remarkable skill at explaining the intricate maneuvers and events of those confusing weeks, and he is adept at creating engaging narratives as well.
TCCWRT members are invited to dine with the presenter Monday at 5 p.m. at The Chop House in Kingsport. However, reservations are required. Email Wayne Strong at [email protected] or call 423-323-2306 to reserve a seat for dinner.
Anyone with Civil War books or magazines to give away for the November 8 sale should bring them to the October meeting. The guest speaker for November will be Kennesaw University professor Brian Wills, who will introduce "Major General George H. Thomas, The Rock of Chickamaugaâ€.
[ad_2]