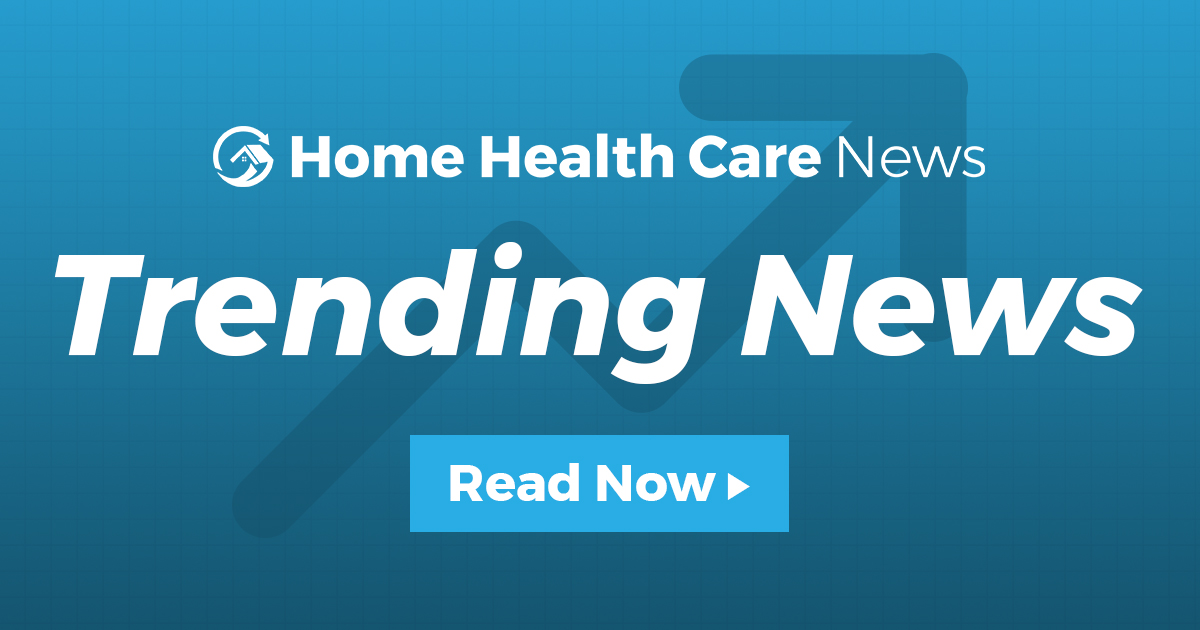 Vistria Group believes it has found the platform that will elevate the home healthcare industry
The Chicago-based Vistria Group is one of the most active private equity firms in the home care space.
It has the providers – on the home care and home health care side – in Help at Home and Mission Healthcare. It features technology from Medalogix, which is used by the majority of the biggest players in home healthcare.
And now he has the Phoenix-based Professional Health Care Network (PHCN), a home health care management services company.
The move was announced by the Vistria Group's new senior operating partner, Nick Loporcaro – the former CEO of Landmark Health – last month.
"One area that intrigues me is the management of home health benefits," Loporcaro told Home Health Care News. "You think of other models that exist in healthcare, like management service organizations (MSOs), or similar organizations like that, that can help the industry better organize and 'elevate.'
Just over a month later, the company announced that it had made a majority investment in PHCN, which partners with both health plans and providers to provide care management and coordination solutions. .
Brandon Cady, also relatively new to the Vistria Group and operating partner, says the move was a direct reaction to the need to better organize home healthcare as the industry moves towards value-based care.
"Given our areas of focus in home health on the vendor side, and then with Medalogix on the clinical intelligence, data and industry software side, we've really started to see patterns" , Cady told HHCN. "It was clear there was a need for a platform that could really accelerate the shift to value-based care and address some of the fragmentation issues that exist in home healthcare."
Nor is the Vistria group the only one interested in the PHCN model. Providers and payers are looking for this type of platform, according to Cady.
Although Medicare Advantage (MA) plans and other payers sometimes come out on top with home care providers, both have similar incentives as value-based care becomes the goal of health care more generally. , especially home care.
"There are actually a lot of shared interests and goals," Cady said. "But there is also a gap there. There needs to be a platform to really drive a different level of collaboration between parties, drive more efficient data exchanges and really enable movement in a very structured way to enable value-based care in healthcare home health.
The Vistria group relies on PHCN to be this driving force. In a few years, its platform has gone from 350,000 lives to 950,000 lives, mainly concentrated in the western United States.
"We really believe that one of the most important parts of this [equation] brings together a network of the most successful home care providers," Cady said. "And that really becomes the basis of the partnership: that the PHCN, between payers and providers, can facilitate this at scale as well as anyone."
While consolidation is largely inevitable in home healthcare, it's possible that platforms like PHCN can prevent it from happening on a larger scale.
For example, the ability of providers to create the right partnerships with payers—those with fair rates and opportunities to capitalize on value-based care—could prevent smaller agencies from being sidelined.
"Some consolidation is inevitable," Cady said. "But I think the availability of a technology platform to automate collaboration between payers and providers will help elevate providers."
Still, it's likely that the most successful providers will be the ones that most align with payers, and therefore those who will benefit the most from a platform like PHCN's.
The Vistria Group has long been bullish on home care. Now that this feeling is much more pervasive, his next goal is to find what he still believes he's missing.
In PHCN he thinks he has that.
"What's missing here is direct alignment of the payer, through the provider, in the best interest of the patient," Cady said. "There needs to be direct alignment through reimbursement models. And this is where progress has been a bit slower in home health.